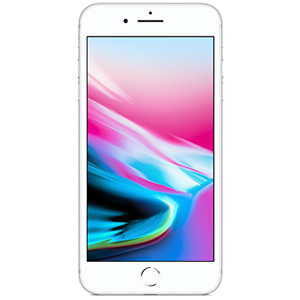 The iPhone 8 and iPhone 8 Plus phones were first announced in September 2017 so they are still relatively new phones with a high specification.
Due to launches of the iPhone X and iPhone XS and XR models since the iPhone 8 you can get an iPhone 8 on contract at a very competitive price which could be very attractive if you are looking for a phone with bad credit.
As is often the case with iPhones there are two different models, the iPhone 8 and iPhone 8 Plus, the latter being the larger version of the phone. Similarly with each model you can choose from the 64GB or 256GB capacity in either silver, space grey or gold.
Check out the latest iPhone 8 and iPhone 8 Plus deals in our comparison tables below.
The iPhone 8 was introduced in late 2017 along with its big brother the iPhone 8 Plus so both phones are still relatively new devices and the specification lives up to that fact.
Many argued that the iPhone 7 was a slightly lacklustre affair in that it was a slight incremental update on what the iPhone 6 had to offer but not much more. Whereas Apple seem to have taken notice and added some completely new features to the iPhone 8 that were not present in previous models – notably the ability to wirelessly charge the iPhone 8 and iPhone 8 Plus. Although wireless charging has been a mainstay of Android devices for some time, Apple can now claim to be part of the wireless charging crowd.
Again there is no headphone port on either the 8 or 8 Plus which may be annoying for those people that already have expensive wired headphones, but the trade-off is the lack of untidy wires and the ability for Apple to produce an extremely thin phone model – a fact helped by the removal of the headphone port.
It is fair to say that the iPhone 8 is a good looking phone with an extra feeling of premium build quality via the introduction of a glass back and front with aluminium sides to the phone. The same IPS screen is present in line with the previous incarnations of iPhone (and unlike the new OLED panel on the later iPhone X) and there is a 12 megapixel rear camera on the iPhone 8 with a dual rear lens camera on the iPhone 8 Plus.
Whether you decide to opt for the iPhone or iPhone 8 Plus will depend on a number of factors such as cost, size and capacity, but with either the 4.7 inch screened iPhone 8 or the 5.5 inch screened iPhone 8 Plus you will be getting a quality iPhone product at a reduced cost due to the introduction of the latest iPhone X models.
So if you are looking for a bad credit iPhone deal you won't find much better that an iPhone 8 on contract.
IPHONE 8 SPECS VIDEO

IPHONE 8 PLUS SPECS VIDEO