A newly found US patent from Apple has been found that includes a novel mechanism for turning the iPhone home button into a spring loaded joystick at the press of a button.
With the Apple App store going from strength to strength this be a play by Apple towards encouraging game developers to make more sophisticated games for a new iPhone games machine – the same could be said for upcoming versions of the iPad.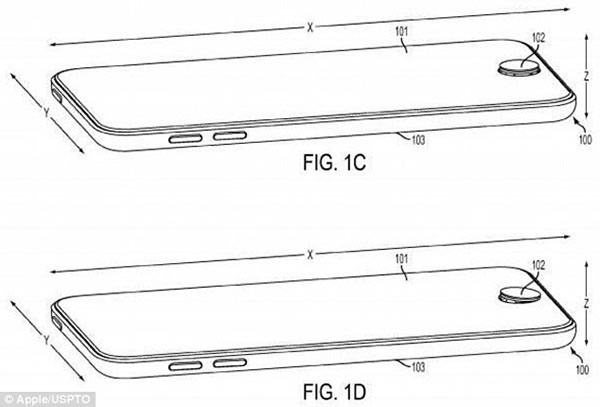 It is understood that the joystick would be activated once a user depresses the iPhone home button. The spring loaded button would then pop up into a joystick (not unlike a scaled down version of the joystick controls found on popular games console controllers such as the PS4 or Xbox One).
This could be a smart move from Apple. They were criticised in some quarters after their launch of the iPhone 6 and iPhone 6 Plus for being too predictable with little innovation in the new models.
If the new iPhone 7 included a joystick control in some (or all) models it would be a genuine innovation in mobile gaming. It is widely acknowledged that touchscreen game controls are limited in what they can do so by increasing the playability of games, Apple is not only innovating in the mobile phone gaming field but they are encroaching into the mobile games console territory currently dominated by Nintendo and Sony.
Patents tend to be filed in many different areas of innovation (particularly in the US) so there is no guarantee that this new joystick design will ever see the light of day, but what it will do is send shivers down the spine of some senior exec's at rival phone manufacturers and games console makers.