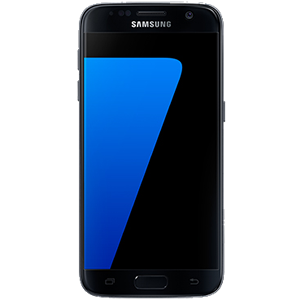 The Samsung Galaxy S7 and Samsung Galaxy S7 Edge were both unveiled in 2016 to critical acclaim. The Edge version of the phone featured a trend setting curved display to the sides of the screen and as such features a slightly larger 5.5 inch screen (compared with the 5.1 inch screen on the S7).
Storage on the Samsung Galaxy S7 is limited to 32GB but there is a memory card slot on the phone which allows you to increase capacity quickly and cheaply (in contrast to other phone providers).
Although there are several later models of Samsung Galaxy phones available, the S7 still stands in its own right as a very capable mobile phone. Check out the latest Samsung Galaxy S7 phone contracts by using our deals comparison tool below.
The Samsung Galaxy S7 was an excellent upgrade on the previous S6 model and featured water proofing and dust proofing as well as offering an expandable memory option via microSD cards.
In contrast to many of the later phones the Samsung Galaxy S7 houses a physical home button which can be seen as a benefit in the eyes of many.
The display on the Samsung Galaxy S7 is a 5.1 inch QHD panel using the Samsung Super AMOLED technology rather that other phones at the time that were using LCD screens. This gives the S7 an advantage because AMOLED screens tend to reproduce blacks better than LCD screens which tend to show blacks as rather inky and washed out.
The camera on the Samsung Galaxy S7 is 12 megapixels and there is a particularly good auto focus with impressive low light performance. The S7 has a 3,000mAh battery which is more than adequate to get through the day without an extra charge.
The build quality on the Samsung Galaxy S7 is good without feeling outstanding (the build quality of the Samsung Galaxy S7 Edge feels slightly more premium due to the attractive curved display). However, that said given the competitive pricing and the overall package it would be hard not to recommend the S7 or the S7 Edge on contract.
As both the Samsung Galaxy S7 and Samsung Galaxy S7 Edge are a few years old there are a number of attractive contract deals (and refurbished phone deals) so if you are applying for a bad credit phone contract you could get yourself a very capable phone at a very reasonable price.
Check our comparison tables to get the best S7 deals.
SAMSUNG GALAXY S7 SPECS VIDEO

SAMSUNG GALAXY S7 EDGE SPECS VIDEO